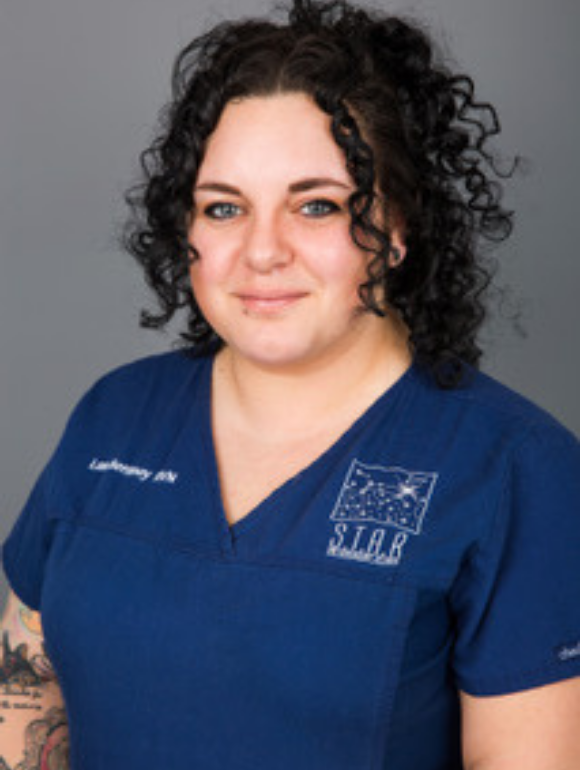 Lara Bettaney RVN
Head Veterinary Nurse
Hi, I'm Lara! I've been working in veterinary practice since 2010 and joined the STAR Vets team in 2018. Since graduation, I have undertaken further training in canine behaviour, rehabilitation, dentistry, and rabbit medicine.
My main roles at STAR Vets include supervising and supporting the team of RVN's and assistants, anaesthetic monitoring, and conducting nurse health clinics. I'm also a qualified clinical coach, which means I get to mentor our students.
Outside of work I am obsessed with my 15-year-old dog, DeNiro. I also live with two free-run house rabbits and a goldfish who was left to me in a will! I am now expecting my first human child and I should mention that I also have a husband.