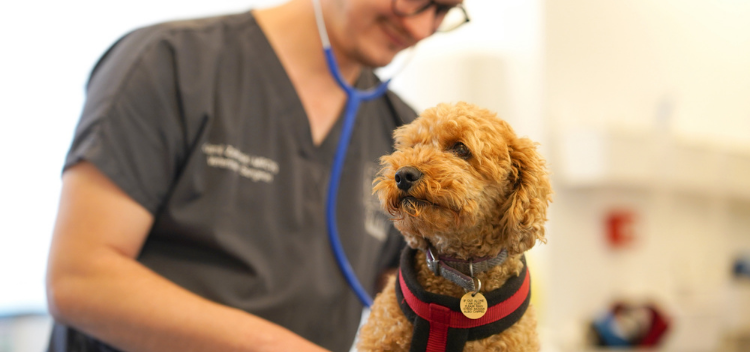 Nurse health clinics at STAR Vets
We like to think that caring for your pet means more than simply bringing them in when they are unwell. At STAR Vets in Appleby Magna, we are great believers in maintaining health through preventative intervention. This is why we offer a range of Nurse-led health clinics to help you and your pet.
Contact us to book a nurse clinic
Nurse-led pet care
STAR Vets' fully qualified Registered Veterinary Nurses (RVNs) work alongside our Veterinary Surgeons to ensure the wellbeing of all our patients. They are ideally placed to offer you and your pet the following health clinics:
Anal gland expressions
Some dogs need this doing every 1 – 2 months.

 
Diabetic clinics
Our Nurses can help you understand more about pet diabetes and the care your pet will need.

 
Free Nurse health checks
Ideal to keep your pet in tip top condition between their annual Vet check-ups.

 
Microchipping
Nail clips
Your pet will thank you for keeping their nails trim – let our experienced Nurses take care of this.

 
Nutritional advice
Talk to our Nurses about the best foods for your pet's individual needs.

 
Puppy parties
Join other new puppy owners and learn all about puppy care.

 
Socialisation visits
Great for babies and adult pets that need to meet people and experience new sights & sounds.

 
Senior care clinics
Get advice from our Nurses on how to manage senior pet health conditions at home, such as arthritis.

 
Weight clinics
We can help your pet get back to a healthy weight with a few diet, exercise, and environmental changes.

 
Get in touch with our team and we can book you and your pet into one of our Nurse Clinics.